Offered by AICCRCOG
Information
Price:

$300

Language:

English

Commitment:
Share your Case Studies
Come join our "Learn as you Teach" initiative to democratise healthcare learning by submitting your unique & interesting Case-Studies which will be reviewed by our global medical fraternity as well as an opportunity to be published in leading research journals.
About This Course
Gynaecology practice has changed significantly since the last 2 decades. With this view in mind, increasing performance of the surgical procedures and acquiring skills has become mandatory for the practicing gynaecologists. This course shall provide opportunities for young gynaecologists to train and get acquainted by the experts in the field. This educational program shall enable gynaecologists for the use of advances surgical principles in their practice.
Meet the Mentors
Dr. Bhaskar Pal
MBBS, MD, DNB, MRCOG, DGO
Dr. Pal is a Consultant at Apollo Gleneagles Hospital Limited, Kolkata. He has secured a distinction in Physiology in first MBBS examination, 1985 and is a A. L. Sanyal scholar in Obstetrics & Gynaecology, 1987. He has a Certificate of Honours in Obstetrics & Gynecology, 1988. Dr. Pal is the recepient of Outstanding postgraduate student award, L.T.M.G Hospital,Bombay, 1994, Letter of commendation from the President, RCOG, for performance in MRCOG Part II examination, 1998 and Best paper at the South Thames (West) Regional Registrars' Study Day Kingston Hospital, May 1999.
Dr. Basab Mukherjee
MD, FRCOG, FICOG
Dr. Mukherjee is the Vice President Elect FOGSI 2021-22 amd Org. Secretary AICOG 2022. He is also a Coordinator for Safe Abortion Committee of FIGO(South Asia), Clinical Examiner for RCOG examinations in India. He was a Member Governing Council ICOG (2015-20), Hon. Secretary - Bengal Obs & Gyn Society (2018-19) and Past Chairperson of Family Welfare Committee, FOGSI (2013-15). Dr. Mukherjee is the recepient of Young Gynaecologist Awardee AOFOG 2011 at Taipei.


Dr. Uma Ram
DGO, DNB, FRCOG, FICOG
Dr. Uma is the Director and Consultant OBGYN at Seethapathy Clinic & Hospital, Chennai. She is the Chairperson, South Zone AICCRCOG. She was an examiner for part 3 MRCOG and Coordinator Part for 2 & 3 MRCOG course Chennai 2003 – 2018. She is a recepient of Young Gynaecologist Award 2007 AOFOG and IDF Blue ring Women Achiever Award Rotary international 2015.
Dr. Sarita Bhalerao
MD, DNB, FRCOG
Dr. Bhalerao is a Consultant at Breach Candy, Reliance HNH, Saifee, Bhatia and Wadia Maternity Hospitals. She is the Vice President, MOGS, 2020-2021. She was a Member of Governing Council, ICOG, 2018 – 2020, Quiz Committee Chairperson FOGSI, 2009–2011, Joint Secretary FOGSI, 2017, Immediate Past President, AMWI (Mumbai Branch), Past Chapter Secretary, IMS Mumbai Chapter and Chairperson AICC RCOG West zone.
Dr. Parag Biniwale
MD, FICOG, FICMCH, Dip in Pelviscopy
Dr. Biniwale is the Senior Consultant in Pune. He is a PG Teacher at Kamala Nehru Hospital. Dr. Biniwale is the Secretary ICOG (2018-21), President Elect, Pune Ob & Gyn Society (2022-23) and President- Menopause Society Pune (2018-21). He is the Co Editor of book– " Gynaecological manual on adolescent girl & Young women", "Year book of obstetrics & gynaecology". Dr. Biniwale was the National Website Editor, FOGSI (2011-17), Peer Reviewer of Journal of Ob-Gyn of India (2011-17), Chairman of Young Talent Promotion Committee, FOGSI (2008-10). He is a recipient of Dr C S Dawn prize for best paper, 51st All India Congress of Ob & Gyn, Delhi Feb 2008.
Dr. Suchitra Pandit
MD, DNB, FRCOG (UK), FICOG, DFP, MNAMS B.Pharm
Dr. Pandit is was the Chairperson AICC RCOG (2017-20), President Organisation Gestosis (2015-18) President ISOPARB (2017-20), President, FOGSI & ICOG (2014-15), President, MOGS (2013- 2014) and Chairman Education Committee SAFOG (2017-19). She is the Chair for PRG Group , NIRRDOH - ICMR committee. She initiated FOGSI GESTOSIS Hypertensive Disorders in Pregnancy certificate course, Conceptualised FOGSI YOUTH MELA for empowering the young generation GCPR-8 guidelines in 2014. Dr. Pandit has 115 publications to her name and has Authored 5 books- Caesarean birth, Fibroids , MCQs, Pelvic Organ Prolapse, Manual for OBGYN Practitioners. She is Awarded with 30 orations & several prizes. She is the Winner of FIGO Woman's award, MMC Award, 2016, MOGS Dr. Desai award for excellence, FOGSI Corion, best committee & best publication award, FOGSI - Duru Shah & MOGS Ganatra community service award. She is associated with workshops like Safety First, Caesarean skills, Communication skills PCPNDT, Postpartum care, Women First & preventive oncology and FOGSI Ankur Initiative for sensitizing pregnant women & families for Rx of anemia ,early registration & hospital delivery. She She also participated in FOGSI- Bharat Jagruti Yatra
Read More
Dr. Nozer Sheriar
MBBS, DGO, MD, DNB, FICOG, FCPS
Dr. Sheriar is a consulting Obstetrician and Gynecologist practicing at Hinduja Hospital, Khar. He is a member of the Governing Boards of Ipas, the Guttmacher Institute and Centre for Catalysing Change that works to empower women at all levels in society. He is the Scientific Chairman of the XXII FIGO World Conference that was organised in Rio de Janeiro in 2018 and a member of the Technical Advisory Group of the South East Asia Region of WHO. He served as the Secretary General of the Federation of Obstetrics and Gynecological Societies of India and also as the President of the Mumbai Obstetric and Gynecological Society. As a past Chairperson of the MTP Committee, FOGSI and member of the Technical Advisory Panel, Ministry of Health and Family Welfare, he participated in the amendment of the MTP Act and the development of the national comprehensive abortion care guidelines.His research contributions include participation in the Collaborative Eclampsia Trial and the Western India Trial of the Hay's obstetric forceps.
Dr. Patrick O'Brien
MD
Dr. Patrick O'Brien is a Consultant in Obstetrics & Gynaecology at University College London Hospitals (UCLH) and Vice President for membership of the RCOG. At UCLH he spent time as Divisional Clinical Director for Women's Health and Governance Lead. An RCOG Council member since 2014, he has sat on a range of committees and working parties at the RCOG and Department of Health, and is a media spokesperson for the RCOG. He has been chair of the International Section of the Institute for Women's Health in London, and Chair of the Clinical Research Hubs Network Portfolio Board, UCLH. He is the immediate past Secretary of the Obstetrics & Gynaecology Council of the Royal Society of Medicine. He has until recently been chair of the Medical Advisory Committee at the Portland Hospital and chair of the Women's Health Division of HCA in the UK. He is a patron of the charity SafeHands for Mothers which works to promote women's health in low-income countries. Dr. Patrick qualified as a doctor in Ireland, but his postgraduate training in O&G was in London. He specialises in Maternal Medicine and 'high risk' obstetrics. He has a particular interest in the use of misoprostol in O&G, thrombophilia and cardiac disease in pregnancy, and the effects of obesity on pregnancy. He lectures widely, both nationally and internationally, Dr. Patrick also works ad hoc as an obstetric advisor with BBC Television.
Dr. Reena Wani
MD, FRCOG, FICOG, DNBE, FCPS, DFP, DGO
Dr. Wani is a Professor & Unit Head, HBT Medical College and Dr RN Cooper Hospital, Mumbai. She is a WHO certified Trainer for Adolescent Reproductive & Sexual Health, DIPSI, CCICP, HDP FOGSI Trainer, PG/ UG Teacher for DNB, DGO and MBBS and a Referee for MRCOG. She is also a Convenor, Invited Speaker, Faculty for International, National, State, and other programs, and Community/ Public health talks. Dr. Wani is the FOGSI-ICOG Governing Council Member Elect (2021-22), and Core committee, FOGSI Violence against Women Cell (2015-21). She was the Chairperson, FOGSI Perinatology Committee (2015-2017), President, Mumbai Breastfeeding Promotion Committee (2019-20). Dr. Wani is the Editor/ Co-editor of 14 books and has authored of 2 textbooks, 50+ chapters in FOGSI and other books, over 75 publications in journals. She is a recepient of 2 gold medals, 5 distinctions, 24 prizes and sevral awards MOGS SN Pandit award 2017, MOGS Ganatra trust Prize for contribution to Social Issues, Dr RD Pandit Prize, Dr Duru Shah Best committee member Prize from MOGS and Mumbai's Top Docs by Internovation-IndiaToday 2010, 2011.

Dr. Parikshit Tank
MD, DNB, FCPS, DGO, DFP, MNAMS, FICOG, FRCOG
Dr. Tank is a Consultant at Ashwini Maternity and Surgical Hospital, a centre for endoscopy and assisted reproduction and Jupiter Hospital. He is a Honorary Professor at Pacific Medical college, udaipur and Consultant for Assisted Reproduction at 17 centers. Dr. Tank is a Joint treasurer, FOGSI and a Managing Committee member of Mumbai OBGYN Society. He was a Chairperson of safe motherhood committee, FOGSI (2014-2017). He is a recepient of Dr k Bhaskar Rao gold medal for first place at DNB, and Dr kamini Rao yuva FOGSI orator, 2011-12. Dr. Tank has Over 100 peer reviewed publications in indexed journals, cme publications, textbooks Co-authored 4 books in obgyn.
Prof. VP Paily
MD, MRCOG, FRCOG
Dr. Paily is a Consultant and HOD at Rajagiri Hospital, Aluva, Kerala. He is the Past President Kerala Federation of Obstetrics & Gynecology and a State coordinator of Confidential Review of Maternal Deaths, Kerala. Dr. Paily has special interest in High Risk Pregnancy,Endoscopy and Pelvic floor and Urogynecology. He has published several papers and has authored many books.
Dr. Mala Arora
FRCOG (UK), FICOG, FICMCH
Dr. Arora was the Chairperson, ICOG (2017), Vice President, FOGSI (2011), Editor Yearbook (2018-19), Chief Editor Recurrent Pregnancy Loss (2003,07,& 18) and a Chief Editor World Clinics in Obst & Gynae Vol 1-10. She is a Chief Editor for "First Trimester of Pregnancy" and "Hyperhomocystenemia", Associate Editor International Journal of Infertility & Fetal Medicine and a Peer Reviewer of British Journal of Ob/Gyn (BJOG)Journal of Human Reproductive Sciences. She is a recepient of DC Dutta Award for "Year book of Ob/Gyn" (2018-19).
Dr. Geeta Nyogi
M.D, D.G.O
Dr. Niyogi is a Professor of Obstetrics & Gynecology and an Ex-Professor & HOD at Department of Ob & Gyn K.J Somaiya Medical College, Hospital, Ex-Dean, K.J Somaiya Medical College, Hospital and Research Centre, Ex-HOD, Ob & Gyn, South Batinah Region, Sultanate of Oman and Ex-Professor & Unit Head Ob & Gyn, LTMMC & LTMGH, Mumbai. She is also a TOT, Safe Abortion Services, IPAS and TOT, Contraception & Counseling, Sultanate of Oman.
Dr. Girija Wagh
M.D, FICOG, DIP ENDO, FICS
Dr. Girija Wagh is a highly qualified obstetrician, gynaecologist, and a certified fertility and IVF specialist based in Pune, Maharashtra, India. Her expertise comprises of high-risk obstetrics and her extensive practice focuses on all gynaecological procedures including, but not limited to, fertilisation, impregnation and childbirth complications, advanced evidence-based pre/post-natal care and support through the gestation period. She is a Chairman of the Clinical coordination Committee to supervise the UG training in the hospital, Chairman of the Medical Disorders Committee FOGSI (2013-16), Director Galaxy Laparoscopy Institute (2006-2011) and Accreditation by the ICOG for Fellowship in prenatal medicine.
What will you learn?
At the completion of this course the participant will be able to:
equip specialists to understand and accomplish certain procedures in appropriate situations.
get exposure to the latest trends and procedures in gynaecology surgery.
understand principles and fundamentals to avoid complications.
View Syllabus
Module 1 - Changing Trends of Caesarean Section
Module 2 - Using Robsons Criteria to Classify Caesarean Section and Audit
Module 3 - Minimal Standards of Care
Module 4 - Uncomplicated Caesarean Section
Module 5 - Newer Operative Techniques for Opening and Closing of the Abdomen
Module 6 - Difficulties in Baby Deliveries at Caesarean Section
Module 7 - Use of Instrumental Delivery in Caesarean Section
Module 8 - Caesarean Section in Morbidly Obese Woman
Module 9 - Caesarean Section for a COVID Positive Patient
Module 10 - Routine Postoperative Care
Module 11 - Controlling PPH at Caesarean Section - Medical Management
Module 12 - Conservative Surgical Management - Post Partum Haemorrhage
Module 13 - Harnessing Great Arteries
Module 14 - Follow up Visits (wound care, Contraception and Immunization)
Module 15 - Obstetric Hysterectomy
Module 16 - Morbid Adhesions the Placenta Accreata
Certified by:
All India Co-ordinating Committee - Royal College of Obstetrics & Gynaecologist (AICC-RCOG)
CME Disclosure
The information in this educational activity is provided for general medical education purposes only and is not meant to substitute for the independent medical judgment of a physician relative to diagnostic and treatment options of a specific patient's medical condition. The viewpoints expressed in this CME activity are those of the authors/faculty. They do not represent an endorsement by 'Us'. In no event will 'We' be liable for any decision made or action taken in reliance upon the information provided through this CME activity.
The following faculty have indicated they have no relationship which, in the context of their presentations, could be perceived as a potential conflict of interest:
Dr. Bhaskar Pal, Dr. Basab Mukherjee, Dr. Uma Ram, Dr. Sarita Bhalerao, Dr. Parag Biniwale , Dr. Suchitra Pandit, Dr. Nozer Sheriar, Dr. Patrick Obrien, Dr. Reena Wani, Dr. Parikshit Tank, Prof. VP Paily, Dr. Mala Arora, Dr. Geeta Nyogi and Dr. Girija Wagh
We acknowledge the educational grant received from Mankind Pharma for the creation of this Internet Enduring activity.
Certification Benefit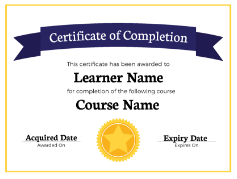 Official and Verified:

Receive an instructor-signed certificate with the institution's logo to verify your achievement and increase your job prospects.

Easily Shareable:

Add the certificate to your CV or resume, or post it directly on LinkedIn.

Boost your Profile:

Stand out from the rest by adding valuable certificates and make your profile look much more lucrative.

Proven Motivator:

Give yourself an additional incentive to complete the course.