Offered by CIMS
Information
Price:

Free

Language:

English

Commitment:

3 Weeks, 1 Hours per week
Share your Case Studies
Come join our "Learn as you Teach" initiative to democratise healthcare learning by submitting your unique & interesting Case-Studies which will be reviewed by our global medical fraternity as well as an opportunity to be published in leading research journals.
About This Course
The 3-module course is presented by eminent clinicians to deal with the most disabling condition in the world that is depression. The course is designed with an aim to equip them with the vast knowledge of the subject to help understand recognising, managing, and referring for patients with depression.
Meet the Mentors
DR. MANOJ BHATAWDEKAR
M.D., D.P.M,Consulting Psychiatrist practising at Andheri, Mumbai
Head, Mental Health Services and Trustee, Juvenile Diabetes Foundation, Maharashtra Chapter
Advisor, Mental Health, Vatsalya Trust, Mumbai
Past President of the Bombay Psychiatric Society
Past Lecturer and Scientific Research Officer at the G.S. Medical College and K.E.M. Hospital
DR. MANGESH TIWASKAR
MD(Medicine), FRCP(London), FRCP(Ireland), FRCP(Glasgow), FACP, FICP, FGSI, FDI
General Secretary, Association of Physicians of India (API)
General Secretary, Indian College of Physicians (ICP)
General Secretary, Physicians Research Foundation (PRF)
Dr. SUNIL MITTAL
MBBS (MAMC), MD Psy. (PGI, Chandigarh)
Consultant Psychiatrist & Psychotherapist
Founder, Chairman & Cheif Mentor, Cosmos Institute of Mental Health and Behavioural Science (CIMBS)
General Secretary, Caring Foundation, NGO working for health, education & community empowerment
Director Asia-Pacific, World Federation of Mental Health (WFMH)
Co-founder & Past President, India Association of Private Psychiatry (IAPP)
What will you learn?
At the completion of this course the participant will be able to:
Understand symptoms and making a structured plan to get better.
Understand different kinds of biological abnormalities associated with depression and anxiety amongst different age groups.
Understand drastic measures on preserving the physical health of the population in pandemic times.
Make patients – young children, elderly, pregnant women or healthcare professionals understand practical ways to promote healthy habits and adaptive and mood enhancing behaviours in lockdown period and beyond.
Syllabus
Module 1: Diagnosis & Management of Anxiety & Depression in different age groups. Emphasizing on Depression in geriatric Patients

Recognizing symptoms of depression in older adults(common signs and symptoms)– also include manifestation in the form of physical illness
In other illness include– anxiety, sleep disorders, suicidal tendencies
In assessment tool- can include PHQ as well
Adverse effects of anti-depressant therapies
Also include atypical presentation of depression… especially in children and adolescents

Module 1: Management of Anxiety & Depression with Comorbidities Primarily Hypertension and Diabetes

Prevalence data and correlation between anxiety depression and most common diseases – diabetes and hypertension
Screening for depression and anxiety- importance
Complicated and Uncomplicated depression- what to be treated by a primary care physician and what to be referred to a psychiatrist
Role of physicians in depression- early diagnosis, understanding symptoms-physical and other, counselling, differentiating between anxiety and depression symptoms
Comorbidities posing challenges in the management of depression- which to treat first

Module 3: Management of Anxiety & Depression in the New Normal

COVID-19 pandemic and mental health issues in children and adolescents
Addressing mental health issues among pregnant and postpartum Women during COVID-19
Psychological issues of frontline personnel combating COVID-19
Target Audience
Consultant Physicians & General Practitioners
CME Disclosure
The information in this educational activity is provided for general medical education purposes only and is not meant to substitute for the independent medical judgment of a physician relative to diagnostic and treatment options of a specific patient's medical condition. The viewpoints expressed in this CME activity are those of the authors/faculty. They do not represent an endorsement by 'Us'. In no event will 'We' be liable for any decision made or action taken in reliance upon the information provided through this CME activity.
The following faculty have indicated they have no relationship which, in the context of their presentations, could be perceived as a potential conflict of interest:
Dr. Manoj Bhatawdekar
Dr. Mangesh Tiwaskar
Dr. Sunil Mittal
We acknowledge the educational grant received from Abbott Laboratories for the creation of this Internet Enduring activity.
Certification Benefit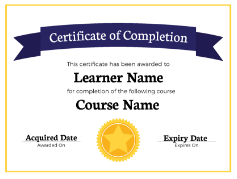 Official and Verified:

Receive an instructor-signed certificate with the institution's logo to verify your achievement and increase your job prospects.

Easily Shareable:

Add the certificate to your CV or resume, or post it directly on LinkedIn.

Boost your Profile:

Stand out from the rest by adding valuable certificates and make your profile look much more lucrative.

Proven Motivator:

Give yourself an additional incentive to complete the course.