Offered by CIMS
Information
Price:

Free

Language:

English

Commitment:

3 Weeks, 3 Hours per week
Share your Case Studies
Come join our "Learn as you Teach" initiative to democratise healthcare learning by submitting your unique & interesting Case-Studies which will be reviewed by our global medical fraternity as well as an opportunity to be published in leading research journals.
About This Course
Objective of the course: Vertigo is a common, distressing presentation in general practice.
In fact, more than 50% of patients with dizziness who visit the CPs & GPs have vertigo as the underlying cause. Hence better understanding of the condition is of utmost importance. We present to you e-CME on Vertigo from the experts in the field which is aimed at enhancing the knowledge of the Consultant Physicians & general practitioner with regards to this condition.
VERTIGO SMART e-CME is divided into three modules in the form of video recordings of the Vertigo experts. Each module is accompanied by a set of assessment MCQs in order to test and deliver credit points to the attendees post successful completion.
This course series will take you through in depth understanding of pathophysiology of Vertigo, with experts discussing clues on differentiating peripheral and central vertigo based on different parameters.
Meet the Mentors
Dr. Samir Bhargava
Consultant, Hinduja Hospital, Khar, Mumbai.
Dr. Samir Bhargava is a Consultant ENT at Hinduja Hospital, Khar and has been trained at various centres abroad, in Microsurgery of the Ear, Endoscopic Sinus Surgery (Germany & Austria), and Rhinoplasty, Surgery of Snoring (Chicago & Detroit, USA), and Cochlear Implant Surgery (Germany). He has produced several training cassettes on Ear Surgery and Endoscopic Nasal Surgery. He has also been on the panel of Good Health Show on Zee TV. Dr. Bhargava has conducted many workshops in Functional Endoscopic Sinus Surgery "Microsurgery of the Ear". He is the Co-Author of "A Short Textbook of ENT Diseases" for students and practitioners and has published several articles in National and International journals. He has also been the co-author of textbook which has been read by more than 2 lakh students over 25 years.
Dr. Anirban Biswas
Neutotologist, Kolkata.
Dr. Anirban Biswas is a Neutotologist (i.e., a specialist in Vertigo, balance disorders and Deafness) in Kolkata. He holds a Diploma in Otorhinolaryngology (DLO) ENT Specialist. Dr. Biswas Vice-President of International Neurotological & Equilibriometric Society, Ex-President of Indian Academy of Otorhinolaryngology Head and Neck Surgery and Ex-President of Association of Otolaryngologists of INDIA. He practices in therapeutic and diagnostic neurotology. Dr. Biswas was the EDITOR of the Indian Journal of Otolaryngology & Head and Neck surgery (2000-2005) and was also a member of the editorial board of the International Tinnitus Journal published from USA. He has Written 2 university approved textbooks on neurotology viz. (a) CLINICAL AUDIO-VESTIBULOMETRY- for otologists & neurologists (1st edition 1991, 2nd edition 1995, 3rd edition 2002, 4th edition 2009, 5th edition August 2016), (b) An INTRODUCTION to NEUROTOLOGY (1st edition 1998, 2nd edition 2005).
Prof. Daniele Nuti
Professor of Otolaryngology: Otolaryngology Department,
University of Siena in Italy
Professor Nuti has passionately studied the vestibular system both as a clinician and a scientist, providing fundamental contributions to the understanding and the treatment of peripheral vestibular dysfunctions. His special interest in vestibular neuritis and BPPV have made him one of the top vestibular clinicians worldwide, treating hundreds of cases per year. Through his career Daniele Nuti has had several international collaborations, including a period as a visiting scientist at the Vestibular and Ocular-motor laboratory at the Neurology Department of the Johns Hopkins Hospital with Dr. David S. Zee. He has been the director of the Department Otolaryngology at the University of Siena since 2006. He has received recognition both Nationally and Internationally in the field of neuro-otology and has published more than 250 scientific papers.
What will you learn?
At the completion of this course the participant will be able to:
enhance the knowledge with regards to Vertigo with the help of clinical evidence
equip strategies to diagnose vertigo appropriately in routine practice
impart knowledge regarding the current treatment strategies of Vertigo
enhance the confidence while handling Vertigo cases in routine practice
Syllabus
Module 1: A Multifaceted Problem: Vertigo & Its Clinic Clinicoepidemiology
Module 2: Challenges In The Diagnosis Of Central And Peripheral Vertigo
Module 3: Management Of Vertigo: Current Treatment Options
Target Audience
Consultant Physicians & General Practitioners
CME Disclosure
The information in this educational activity is provided for general medical education purposes only and is not meant to substitute for the independent medical judgment of a physician relative to diagnostic and treatment options of a specific patient's medical condition. The viewpoints expressed in this CME activity are those of the authors/faculty. They do not represent an endorsement by 'Us'. In no event will 'We' be liable for any decision made or action taken in reliance upon the information provided through this CME activity.
The following faculty have indicated they have no relationship which, in the context of their presentations, could be perceived as a potential conflict of interest:
Dr. Samir Bhargava
Dr. Anirban Biswas
Prof. Daniele Nuti
We acknowledge the educational grant received from Abbott Laboratories for the creation of this Internet Enduring activity.
Certification Benefit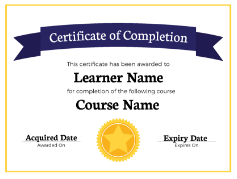 Official and Verified:

Receive an instructor-signed certificate with the institution's logo to verify your achievement and increase your job prospects.

Easily Shareable:

Add the certificate to your CV or resume, or post it directly on LinkedIn.

Boost your Profile:

Stand out from the rest by adding valuable certificates and make your profile look much more lucrative.

Proven Motivator:

Give yourself an additional incentive to complete the course.