Prosthodontics
The course is designed to help Dentists become more proficient with Prosthodontics treatment.
Enroll in IDA003
Offered by IDA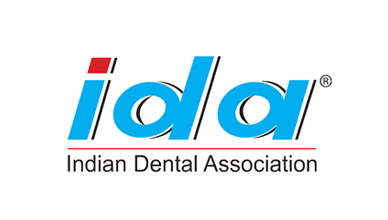 Information
Price:

$50

Language:

English

Commitment:

4 Weeks, 1 Hour per week
Share your Case Studies
Come join our "Learn as you Teach" initiative to democratise healthcare learning by submitting your unique & interesting Case-Studies which will be reviewed by our global medical fraternity as well as an opportunity to be published in leading research journals.
About This Course
Objective of the course: In this series the most common clinical complications associated with resin bonded prostheses are identified along with methods of minimizing or preventing them. Methods of managing the complications are described when they do occur. Also includes rehabilitation and maintenance of the oral function, comfort, appearance and health of patients with clinical conditions associated with missing or deficient teeth and/or oral and maxillofacial tissues using biocompatible substitutes.
Meet the Instructor
Dr. Moez Khakiani
Khakiani's Dental Kare, Mumbai.
Dr. Moez Khakiani has Completed his BDS and MDS in Prosthodontics and Oral Implantology. He was inducted as a Fellow of the International Congress of Oral Implantologists (ICOI) in 2017, Fellow of the Pierre Fauchard Academy (PFA) in 2018 , Fellow of the International College of Dentists (ICD) in 2018 and Post Graduate Diploma in Esthetic and Cosmetic Dentistry from State University of Buffalo, NY, USA. He runs a successful private practice 'Khakiani's Dental Kare' situated at Bandra West with special attention towards Fixed prosthetics, Functional smile designing, Full mouth reconstructions and TMJ-Oro-facial pain management . He is author of the highly acclaimed book titled "Clinical Fixed Prosthodontics" for which has been bestowed with "Dentistry Imprinted award" by BITEIN in Mumbai, Dec 2017 as well as "Superstar Author of the Year award" at the Indian Health Professional Awards in Delhi, Dec 2017. ore. He is also the a co-editor for 'Chairside' Dental Magazine.
Dr. Hemal Shah
Smile-Beautifully Dental Clinic and Implant Centre, Mumbai.
Dr. Hemal Shah has been qualified as BDS, MDS Prostho . He is the Owner of Smile-beautifully dental clinic and implant centre. He is also the Director of Ghatkopar Dental association. Having an experience of 10 plus years , Dr. Hemal has opened up Ceramill dental studio (dental laboratory) as proprietor. After 5 years of his initial career in extensive clinical and laboratory exposure he has now emphasised on dental laboratory training . Dr. Hemal is a Gold Medalist in Prosthodontic and Implantology. He also has a Vast experience of 6 years in manufacture of zirconia , E-max , cast partials and implant prosthesis. He is the Owner of Zirkon Zahn M5 milling unit with wet grinding and full loaded software, state of the art CAD-CAM unit. Dr. Hemal has a varied type of Treatment of debilitated condition with various prosthetic options like implants, attachment, obturator prosthesis and other maxillofacial prosthesis.
Read More
Dr. Shivangi Jain
iDENT Idyll Dental, Mumbai.
Shivangi Jain has been qualified in Master of Dental Surgery (Prosthodontics). She has also completed her diploma in Prosthodontic . Dr. Shivangi is also the Founder and Co mentor at The Academy of Dental Expertise. She has a great profile which was featured in Profile featured in July, 2014 in Dental Town, USA. Dr Shivangi is also involved in writing many publication she has Authored The Textbook, "Procedural Dentistry for Complete Dentures" published by Jaypee Brothers and launched at Mumbai Famdent in 2017. She has also Coauthored Elsevier Comprehensive Guide to PGDEE in 2009 (Prosthodontics section). She is involved in many Publications in IOSR, JIPS, JIAOMR . Dr. Shivangi has also been awarded I.C.D Merit Award by "The International College of Dentists" for exceptional performance in the field of Prosthodontics.
Dr. Sagar Abhichandani
The Dental Hub, Mumbai.
Dr. Sagar Abhichandani completed graduation (BDS) from Dr.DY.Patil and post graduation (MDS) in 'PROSTHODONTICS'. He has Also finished Clinical Mastership in Oral Implantology from State University of New York, Stony Brook University of Dental Medicine and Post Graduation in Restorative & Aesthetic dentistry from the School of Dentistry, University of Manchester, United Kingdom. Dr. Sagar is the Director at SILVERLINE Dent and Care Solutions Pvt Ltd. He is also the Proprietor & Chief dentist of " THE DENTAL HUB". Dr. Sagar is one of the Faculty of Mastership in "PROSTHODONTICS AND ORAL REHABILITATION" by the University of Columbia School of Dental Medicine – Eduhub and Adjunct Faculty, Prosthodontics & Restorative Dentistry, Universitat De Les Valls. Adding more to his acheivements Dr. Sagar is the Gold Mentor, University of Manchester, UK. He has also been invited as a REVIEWER / REFEREE of the international journals like British dental journal(BDJ), International dental journal (FDI), Journal of dental education (ADEA), European journal of prosthodontics.(EJP) . He has achieved the Honour of Excellence by the South Asian Dental Congress for outstanding contribution in the field of dentistry, Dhaka 2012.
What will you learn
At the completion of this course the participant will be able to become more proficient with Prosthodontics treatment.
View Syllabus
FMR - Full Mouth Rehabilation
Advance Implant Prosthodontics
Simplifying Impressions in Complete Dentures Prosthodontics
Fixed Prosthodotics
CME Disclosure
The information in this educational activity is provided for general medical education purposes only and is not meant to substitute for the independent medical judgment of a physician relative to diagnostic and treatment options of a specific patient's medical condition. The viewpoints expressed in this CME activity are those of the authors/faculty. They do not represent an endorsement by DocMode. In no event will DocMode be liable for any decision made or action taken in reliance upon the information provided through this CME activity.
Dr. Sagar Abhichandani
Key Opinion Leader
Coltene Whaledent, Dental GPS, Villa India ( Tekscan Novus, USA), Planmeca, Noris Medical, Kavo Kerr and W&H
The following faculty have indicated they have no relationship which, in the context of their presentations, could be perceived as a potential conflict of interest:
Dr. Moez Khakiani
Dr. Shivangi Jain
Dr. Hemal Shah
DocMode acknowledge that no educational grants were received for the creation of this Internet Enduring activity.
Certified by
Indian Dental Association (IDA)
Certification Benefit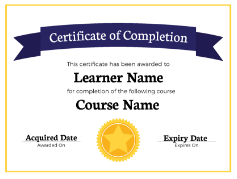 Official and Verified:

Receive an instructor-signed certificate with the institution's logo to verify your achievement and increase your job prospects.

Easily Shareable:

Add the certificate to your CV or resume, or post it directly on LinkedIn.

Boost your Profile:

Stand out from the rest by adding valuable certificates and make your profile look much more lucrative.

Proven Motivator:

Give yourself an additional incentive to complete the course.