Frontiers in Pediatric Gastroenterology & Nutrition
The course is designed to help Pediatricians in Diagnoses and Management of Gastroenterology & Nutrition related problems in infants.
Enroll in PAI001
Offered by PAI
Information
Price:

Free

Language:

English

Commitment:

6 Weeks, 2 hours per week
Share your Case Studies
Come join our "Learn as you Teach" initiative to democratise healthcare learning by submitting your unique & interesting Case-Studies which will be reviewed by our global medical fraternity as well as an opportunity to be published in leading research journals.
About This Course
Objective of the course: Frontiers in Pediatric Gastroenterology & Nutrition is a course developed for soliciting and spreading the Knowledge of Pediatric Gastro issue as well as guiding about the nutrition facts required for the new born. Pediatric Gastroenterology is a broad and dynamic field with a rapidly-growing knowledge base. There are also many factors that affect these issues. In today's scenario we have to focus on high diagnostic accuracy and to reduce the pressure in facing new issues while examining the patients. Nowadays, food allergies are considered as a spectrum of a variety of disorders that need different approaches.
Read More
The course is designed for practicing physicians, nurse practitioners and fellowship trainees in the fields of pediatric gastroenterology, hepatology, nutrition, and endoscopy who wish to update their medical knowledge, improve their clinical practice, or prepare for new or repeat credentialing.
Our expert paediatric gastroenterologists in this course will guide us on the symptoms, evaluation, complication and treatment of the gastro related issues.
Meet the Instructor
Dr. Nimain Mohanty
Course Director
Prof Emiratus Pediatrics
MGM Institute of Health Science, Mumbai
Dr. Nimain is Professor Emeritus Paed, MGM Instt. Of Health Sciences, Navi Mumbai. He has Undergone advanced courses at AIIMS, PGIMER, NCCD, NIHM, IIT-Bombay. He has approx 60 Publications to his credit. He was also a Former Editor in Chief, CPF Med Bull, New Ind Jl Ped; PG teacher, MD/Ph.D. guide, Member Academic Council, BoS, BoE, CoE MGMIHS . He was also Former DIG (MED) & Chief Consultant Paediatrics, Central Para Military Forces Recipient of Meritorious Service Medal from the President of India. Was awarded 5 special duty medals, 2 commendation discs from CRPF (MHA).
Dr. Shridhar Ganpathy
MD DCH - MINI FELLOWSHIP - PEDIATRIC SLEEP MEDICINE [AUSTRALIA]
Dr. Shridhar Ganpathy is a well know Pediatrics in Mumbai. Dr. Ganpathy has an experience of 30 years and more and is in practice since 1989 . He is the Medical Director of Janani Children's Hospital. Dr Sridhar Ganapathy is also the past Secretary of IAP. He is also the Ex Editor of Paediatric Quarterly Insight and Paediatric. He is also the Ex Editor of Paediatric Quarterly Insight and Paediatric.
Dr. B.R. Thapa
Professor & HOD - Gastroenterology & Pediatric Gastroenterology
MM Institute of Medical Sciences & Research Mullana ,Haryana.
Dr. B.R. Thapa is a very senior and Expert in his field of knowledge . He is qualified as MBBS, MD, DM Neonatology, NNF and is affiliated with PGIMER Chandigarh and has a vast experience of Pediatric knowledge. He is the professor and Head of Department of Gastroenterology and Pediatric Gastroenterology in MM Institute of Medical Sciences & Research Mullana ,Haryana. Dr. Thapa is a member of Asian Institute of Gastrology and has done written on many researches related to Gastroenterology and also has many publications to his name.
Read More
Dr. RATAN SINGH
MD, DM , (Neonatology PGI) Indian Association of Paediatrics, Manipur
Dr. Ratankumar Singh, Chairman & Managing Director, MCCHRC and leading cardiac surgeon Dr. Athouba Arambam, set up Imphal Heart Institute within the same premises of Mother's Care Children Hospital & Research Centre equipped with the State of Art facilities and with full infrastructural support from MCCHRC to jumpstart the venture. The Imphal Heart Institute caters to both adult and paediatric cardiac care needs. Dr. Ratankumar Singh, Chairman cum Managing Director, MCCHRC has launched a special support scheme called 'Mother's Heart Care' with the motive of giving financial assistance to economically backward patients.He is also Pediatrics Founder Secretary at National Neonatology Forum, Manipur. He is also Immediate Past President of Indian Association of Paediatrics, Manipur.

Dr S. MANAZIR ALI
MD,DCH, DNB,DCH(Glasgow), MNAMS,
Fellow in HIV Medicine, ACME, FIAP & FNNF Neonatal section
Prof, Director - Pediatric & Neonatology ,JNMCH AMU Aligarh
Dr S. Manazir Ali is the Professor & Director of Pediatric & Neonatology department, JNMCH AMU Aligarh. He is the Senior Person having an Experience of 3 decades and More.
Dr. BHASWATI ACHARYA
MBBS, DCH, MD, DNB, MRCPCH, MRCP
Consultant, Pediatric Gastroenterology, Kolkata.
Dr. Bhaswati is a well know Consultant Pediatric, Gastroenterologist and Hepatologist in AMRI Hospital, Kolkata. She is also an Associate Prof in Institute of Child Health Kolkata. Dr. Bhaswati has done her Fellowship in Liver Transplantation. She has written 25 Original Publications in National and International Publications. She has to her credits more than 100 presentations.
Dr. YOGESH WAIKAR
MD, DNB, PGCC, CC MNAMS,
Fellow. in Ped. Gastroentrology & liver Transplant
Senior Consultant - Pediatric Gastrologist - Nagpur
Dr. Waikar is Pediatric Gastroenterologist ,Hepatologist & Interventional Endoscopist in Nagpur. Dr. Waikar has an experience of more than a decade. Dr. Yogesh is the Director of Healthcity, Pedgihep , Children's groups.He is a part of many Well Known Publications and journals.
What will you learn
At the completion of this course the participant will be able to:
understand various aspects of Celiac disease in Children
get an update on Probiotics and Prebiotics in Pediatrics
approach enteral nutrition in premature babies
diagnose and manage Cow Milk and Food allergies
get an overview on Inflammatory Bowel disease
View Syllabus
Probiotics and Prebiotics in Pediatrics: What is New
Epidemiology, Pathogenesis and Clinical Manifestation of Celiac disease in children
Dietary Recommendation for Toddlers, Preschool, and school Age children
Approach to enteral nutrition in the premature infant
Diagnosis & Management of Cow Milk protein and Food allergies
Overview of the management of Inflammatory Bowel disease in children and adolescent
CME Disclosure
The information in this educational activity is provided for general medical education purposes only and is not meant to substitute for the independent medical judgment of a physician relative to diagnostic and treatment options of a specific patient's medical condition. The viewpoints expressed in this CME activity are those of the authors/faculty. They do not represent an endorsement by DocMode. In no event will DocMode be liable for any decision made or action taken in reliance upon the information provided through this CME activity.
The following faculty have indicated they have no relationship which, in the context of their presentations, could be perceived as a potential conflict of interest:
Dr.Shridhar Ganpathy
Dr. B R Thapa
DocMode acknowledge the educational grants received from FDC Ltd for the creation of this Internet Enduring activity.
Certified by:
Pediatric Association of India(PAI)
Certification Benefit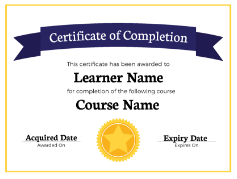 Official and Verified:

Receive an instructor-signed certificate with the institution's logo to verify your achievement and increase your job prospects.

Easily Shareable:

Add the certificate to your CV or resume, or post it directly on LinkedIn.

Boost your Profile:

Stand out from the rest by adding valuable certificates and make your profile look much more lucrative.

Proven Motivator:

Give yourself an additional incentive to complete the course.