Heart Failure
The Course is designed to help Residents and practicing Cardiologists & GP's in gaining reasonable understanding of diagnosis of Heart Failure. At the end of this course participants will be able to get an insight into systematic approach to diagnose Heart Failure.
Enrollment not yet started.
Offered by RCPE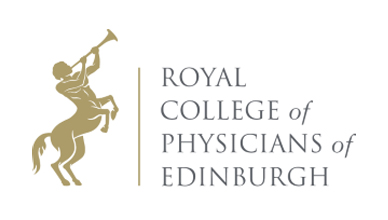 Information
Price:

$150

Language:

English

Commitment:

6 weeks, 2 hour per week
Share your Case Studies
Come join our "Learn as you Teach" initiative to democratise healthcare learning by submitting your unique & interesting Case-Studies which will be reviewed by our global medical fraternity as well as an opportunity to be published in leading research journals.
About This Course
Objective of the course: To be able to Diagnose and Treat Heart Failure.
Heart failure is characterized by the heart's inability to pump an adequate supply of blood to the body. Without sufficient blood flow, all major body functions are disrupted. Heart failure is a condition or a collection of symptoms that weaken your heart.
Read More
In some cases the hardening and stiffening of the heart muscle itself blocks or reduces blood flow to the heart. In other cases, the kidneys are affected and cause your body to hold on to water and salt. Fluid may start to build up in your arms, legs, ankles, feet, lungs, or other organs. Heart failure is a long-term condition that can't be cured completely. But treatment can help keep the symptoms under control, possibly for many years.
This course will discuss Heart Failure and its co-morbidities to help in the treatment of Heart Failure.
Meet the Instructor
Dr. Brian Pinto
Holy Family Hospital, Mumbai.
Dr. Brian Pinto is a Senior Interventional Cardiologist based in Mumbai. He is currently Chief of Cardiology and Director of the Cardiac Catheterisation Laboratory at Holy Family Hospital in Bandra. Dr. Brian Pinto is one of the pioneers of the Transradial Approach to Cardiac Interventions in India. He has performed more than 12,000 Coronary and Peripheral Interventions, with more than 8,000 Transradial procedures. He handles approximately 1,000 procedures in the Cath Lab on an annual basis, including Rotablation and Peripheral Cases. He also has experience in device closure of Patent Ductus Arteriosis (PDA) with Atrial Septal Defect (ASD), Rotational Athrectomy, Direct Stenting and Fox-Hollow (Silver Hawk) Athrectomy Device for Peripheral Intervention. Dr. Pinto is the Proctor for Rotational Athrectomy and FFR. Dr. Pinto continues to be involved in numerous clinical trials and cardiac registries, as he treats a large number of cardiac patients each year.
Dr. Anil Dhall
Venkateshwar Hospital, Delhi.
Dr Anil Dhall, is presently the Director of Cardiovascular Sciences at Venkateshwar Hospital located at Sector 18A, Dwarka, New Delhi. He has special interests in Complex Coronary Interventions, Peripheral Interventions, Carotid Angioplasty, Endovascular Aortic Aneurysm Repair, Cardiac Resynchronisation Therapy and has taught, proctored and demonstrated techniques all over the world. He has a keen interest in Preventive cardiology and developing improved processes for STEMI care. He spent 25 years in the Indian Armed Forces before taking voluntary premature retirement from his appointment as Senior Adviser & Professor (Medicine & Cardiology) at Army Hospital (Research & Referral) Delhi Cantt. His service tenure provided him rich clinical and administrative experience including a deputation with the United Nations Organization. He was responsible for setting up, establishing and managing the Interventional cardiology program and starting the first Cardiac Catheterisation Laboratory of Army Hospital (Research & Referral), Delhi Cantt. He was awarded the SENA MEDAL for Distinguished Service to the Armed Forces in 2005 by the President of India.
Read More
Dr. C K Ponde
P D Hinduja Hospital and Medical Research Centre, Mumbai.
Dr. Chandrashekar Ponde is a Consulting Cardiologist at P D Hinduja Hospital and Medical Research Centre, Mumbai. He has special interests in Coronary angiography (Transfemoral and Transradial), Complex coronary angioplasties, Single and dual chamber permanent pacemaker implants, Balloon valvotomy of mitral/aortic and pulmonary valvuloplasty, Peripheral including renal angioplasties, ICD implants, Radio frequency ablation for SVT, Diagnostic EP studies and Implantation of IVC filters. He is a fellow of Prince Charles Hospital, Brisbane Australia, American College of Cardiology (USA) and The Society for Cardiovascular Angiography and Interventions (USA). He had the privilege to be selected as a Referee for articles in Cardiology for the Journal of the Association of Physicians of India (JAPI).
Dr. Alpa Bharti
Holy Family Hospital, Mumbai.
Dr.Alpa Bharati is working as a Cardiac Imaging consultant for the past 10 years doing both adult and paediatric cardiac CT and MRI. Currently is a consulting Radiologist at Holy Family Hospital, Mumbai.She graduated from KEM Hospital, Mumbai and did my Radiology post-graduation from LTMG hospital Mumbai. Further she acquired training in adult cardiac imaging at the Cleveland Clinic, Ohio, and in Paediatric cardiac imaging at Boston Children's Hospital. She has a special interest in 3D printing in understanding complex congenital heart diseases and along with her colleagues she has been credited with creating the first case series in the same and first 3D-printed heart model in India. Dr.Alpa aims in bringing awareness and in teaching cardiac imaging to aspiring doctors through day-to-day practice.
Dr. Micheal Böhm
University of the Saarland, Germany.
Dr Böhm is Director of the Klinik für Innere Medizin III and Chief of Cardiology at the University of the Saarland in Homburg/Saar in Germany. Dr Böhm's special interest includes pathophysiology and therapy of heart failure. Particular, he is involved in studies on signal transduction in the failing heart and in vascular biology. Dr Böhm has been the principal investigator in several international multicenter studies. He has written more than 350 original papers, book chapters and review articles. He has obtained several awards of scientific societies. Dr Böhm is a reviewer for most recognized scientific journals in the cardiovascular field and chief editor Clinical Research in Cardiology. He is president of the German Society of Cardiology.
Dr. K R Balakrishnan
Fortis Malar Hospitals, Adyar, Chennai.
Dr. Balakrishnan is currently the Director of Cardiac Sciences & Chief Cardiothoracic & Transplant Surgeon at Fortis Malar Hospital, Adyar, Chennai. He has Special Interest in End-stage heart failure management (Heart Transplant & VAD implant), Pediatric Cardiac Surgery and Lung Transplant. Dr. Balakrishnan has an extensive expertise in treating complex Congenital Heart Disease like switches in infancy, repair of TAPVR, common AV Canal and in use of homograft conduits arterial. He also performs other routine cardiac surgeries such as Valvular Heart procedures including repair & replacement, aortic root replacement and Ross procedure.
Professor Gregory Lip
University of Liverpool, UK.
Professor Lip, MD, is Price-Evans Chair of Cardiovascular Medicine, at the University of Liverpool, UK – and Director of the Liverpool Centre for Cardiovascular Science at the University of Liverpool and Liverpool Heart & Chest Hospital. He is also Distinguished Professor at Aalborg University, Denmark; and Adjunct Professor, Yonsei University, Seoul, Korea. Professor Lip has had a major interest in the epidemiology of atrial fibrillation (AF), as well as the pathophysiology of thromboembolism in this arrhythmia. Furthermore, he has been researching stroke and bleeding risk factors, and improvements in clinical risk stratification. The CHA2DS2-VASc and HAS-BLED scores - for assessing stroke and bleeding risk, respectively – were first proposed and independently validated following his research, and are now incorporated into international guidelines. In 2014, Professor Lip was ranked by Expertscape as one of the world's leading experts in the understanding and treatment of AF.
Dr. Aashish Contractor
Sir H.N. Reliance Foundation Hospital, Mumbai.
Dr. Aashish Contractor is currently head of the department of Rehabilitation and Sports Medicine at the Sir H.N. Reliance Foundation Hospital, Mumbai. He had the distinction of being part of the Asian Heart team which treated the Prime Minister of India, Dr. Manmohan Singh, after his redo bypass surgery in January 2009, and was in charge of his post-surgery cardiac rehabilitation. He is widely recognized as the pioneer of cardiac rehabilitation in India. An alumnus of the University of Virginia, Dr. Contractor has worked and trained in the United States under the leading experts in his field. He is the Vice-Chairman of the International Council of Cardiovascular Prevention and Rehabilitation which includes 25 countries around the world. He is also a visiting lecturer at the University of Chester, UK and serves as the Certification Director of the American College of Sports Medicine (ACSM) in India. He is an avid sportsman himself, having run several marathons. In 2016, the Zoroastrian Trust Funds of India, awarded Dr. Contractor, as the 'Outstanding Zoroastrian in Medicine.
What will you learn
At the completion of this course the participant will be able to:
Manage Heart Failure
Understand various comorbidities in HF
Study Imaging in HF for better diagnosis
Understand Device Therapy & Cardiac Rehabilitation
View Syllabus
Biomarkers in Heart Failure
Comorbidities in Heart Failure
Imaging in Heart Failure
Management of Heart Failure
Arrhythmia and Device Therapy
Cardiac Rehabilitation in Heart Failure
Certification Benefit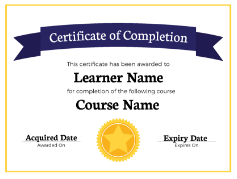 Official and Verified:

Receive an instructor-signed certificate with the institution's logo to verify your achievement and increase your job prospects.

Easily Shareable:

Add the certificate to your CV or resume, or post it directly on LinkedIn.

Support our Mission:

DocMode aims to create a value-based Online Learning experience for Health professionals globally.

Proven Motivator:

Give yourself an additional incentive to complete the course.