Diabetes
The Course is designed to help Residents and practicing Endocrinologist & GP's in gaining reasonable understanding to treat and diagnose Diabetes. At the end of this course participants will be able to get an insight into systematic approach to treat Diabetes.
Enrollment not yet started.
Offered by RCPE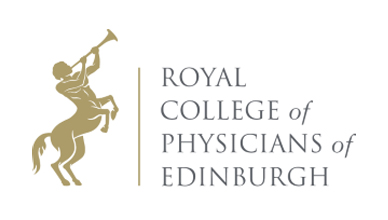 Information
Price:

$150

Language:

English

Commitment:

9 weeks, 2 hours per week
Share your Case Studies
Come join our "Learn as you Teach" initiative to democratise healthcare learning by submitting your unique & interesting Case-Studies which will be reviewed by our global medical fraternity as well as an opportunity to be published in leading research journals.
About This Course
Objective of the course: To be able to Diagnose and Treat Diabetes.
Diabetes is a chronic disease that occurs when the pancreas is no longer able to make insulin, or when the body cannot make good use of the insulin it produces. There are three main types of diabetes – type 1, type 2 and gestational.
Diabetes is a major cause of blindness, kidney failure, heart attacks, stroke and lower limb amputations.
Read More
The number of people with diabetes has risen from 108 million in 1980 to approximately 425 million in 2017. According to the WHO, by 2045 this will rise to 629 million. WHO also estimates that diabetes was the seventh leading cause of death in 2016. Due to the chronic nature of diabetes and its associated complications, diabetes requires constant attention and regular follow-up.
Diabetes can be treated, and its consequences avoided or delayed with diet, physical activity, medication and regular screening and treatment for complications. The major goal in treating type 1 and type 2 diabetes is to control blood sugar(glucose) levels within the normal range with minimal excursions to low or high levels.
This course will discuss various aspects of Diabetes to help in the treatment of Diabetes.
Meet the Instructor
Professor Andrew Collier
Ayr Hospital, Scotland.
Professor Andrew Collier is a Consultant in General Medicine, Diabetes and Endocrinology at Ayr Hospital, Scotland; Professor of Diabetes Care at Glasgow Caledonian University; and an Honorary Senior Lecturer at Glasgow University. Professor Collier has acted as the principal investigator for a number of clinical trials, including INSTIGATE, NAVIGATOR and Post-PROACTIVE studies. He has also been involved with developing an informational DVD, funded by the Scottish Government, for people newly diagnosed with type 1 diabetes and their carers. He is currently undertaking collaborative research in the areas of metabolic syndrome, bariatric surgery, diabetic foot ulcers (foot microbiome) and foot ulcer off-loading.
Professor Sunil Bhandari
Hull York Medical School and Hull and East Yorkshire Hospitals.
Professor Bhandari graduated from the University of Edinburgh and trained in Renal and Transplant Medicine in Yorkshire (UK) and Sydney Australia. He is a Consultant in Nephrology and Honorary Professor at Hull York Medical School (HYMS) and Hull and East Yorkshire Hospitals NHS Trust; Co-Director of UK Advanced Nephrology Course and Deputy Head of School of Medicine for Yorkshire and Humber. Prof Bhandari leads in collaboration a research programme based around renal anaemia, CKD progression and the effects of iron therapy on cardiac and renal function. Ongoing collaborative translational research includes effects of iron therapy in uremic cardiomyopathy and mitochondrial function.
Read More
Professor Brian Kennon
Queen Elizabeth University Hospital, Glasgow.
Professor Brian was appointed as a consultant diabetologist in 2004. He works at the Queen Elizabeth University Hospital, Glasgow. His sub-speciality interests include transitional care, diabetes foot disease and technology enabled care.He is also interested in developing person-centred care models and a societal approach to wellbeing. As clinical lead for Greater Glasgow & Cyde diabetes MCN he has worked collaboratively to embed the 'House of Care' philosophy within services and also helped develop a pan-GGC approach to structured education and insulin pump therapy. As national lead for diabetes in Scotland he has been involved in implementation of the Diabetes Improvement Plan with the aim of improving the care of persons with diabetes across Scotland.
Professor David Carty
Glasgow Royal Infirmary.
Professor David Carty graduated MBChB from Aberdeen University in 2001. After initial training in Inverness and New Zealand he was Clinical Lecturer in Diabetes and Endocrinology at the University of Glasgow from 2010-2015. His PhD under the supervision of Prof Christian Delles and Prof Anna Dominiczak was entitled "Pre-eclampsia: early prediction and long-term consequences." He was appointed as a Consultant in Diabetes and Endocrinology at Glasgow Royal Infirmary in 2015, where along with colleagues he runs the combined diabetes & endocrine/ obstetric clinic. He has clinical and research interests in diabetes, endocrinology and medical complications of pregnancy.
Professor James Boyle
Glasgow Royal Infirmary.
Professor James Boyle is a Consultant Endocrinologist based at Glasgow Royal Infirmary. Professor James is Head of Year 3 MBChB, Medicine Lead and Director of the Near Peer Teaching Programme at the School of Medicine, University of Glasgow. He is a Fellow of the Royal College of Physicians in Glasgow and an Honorary Clinical Associate Professor. He was recently awarded a NRS Career Research Fellowship by the Chief Scientist Office to continue his interest in translational diabetes research. Professor James is a Principal Investigator on a number of multicentre clinical trials including the Type 1 Diabetes TrialNet Programme dedicated to preventing Type 1 Diabetes and stopping disease progression by preserving insulin production before and after diagnosis. He is a member of the Metabolic and Diabetes Research Group and Associate Academic at the Institute of Cardiovascular and Medical Sciences.
Professor Jennifer Logue
Lancaster University.
Professor Jennifer Logue is a Clinical Reader and Honorary Consultant in Metabolic Medicine, focusing on both her research and clinical practice on the treatment of obesity and related metabolic disease. After completing her MD in the University's Department of Surgery, she was awarded a Chief Scientist Office/ NHS Education Scotland Clinician Scientist Intermediate Fellowship in 2011. Her clinical work includes diabetes, cardiovascular risk factor and obesity clinics alongside clinical biochemistry. She is Chief Investigator of the Surgical Obesity Treatment Study; a NIHR funded 10 year longitudinal cohort study of patients undergoing bariatric surgery in Scotland and deputy CI/ Scottish Lead for the NIHR funded study LENS (Lowering Events in Non-proliferative Retinopathy in Scotland).
Professor John Petrie
University of Glasgow.
Professor Petrie graduated from Edinburgh University medical school in 1989. His early clinical training was in Glasgow followed by a PhD on insulin sensitivity and endothelial function (1997) and further clinical and postdoctoral training at the University of Glasgow. He has made significant contributions to national and international guidelines for health professionals. As a member of the joint American Diabetes Association (ADA) and European Association for the Study of Diabetes (EASD) Technology Committee, he was lead author in 2015 of a statement on the risks and benefits of Insulin Pumps. In 2010, he developed the algorithm on glucose-lowering therapies since used nationally in the Scottish Intercollegiate Guidelines Network (SIGN116) guideline on type 2 diabetes. Professor Petrie was Associate Editor of the journal of the European Association for the Study of Diabetes (EASD) Diabetologia until joining its Advisory Board in 2014. He is currently a Senior Associate Editor of the journal Cardiovascular Endocrinology.
Dr. Mohan Varikkara
University Hospital Ayr.
Dr Mohan Varikkara MBBS, MS, FRCS Ed, FRCOphth is a Consultant Ophthalmologist working at University Hospital Ayr. He has a special interest in Medical Retina, Uveitis and leads the Diabetic Retinopathy Screening Programme, Macula and Uveitis services. Trained in Kasturba Medical College, India and worked thereafter at Aravind Eye Hospitals India prior completing his registrar training at Aberdeen University Hospitals with fellowships in Medical Retina and Medical Ophthalmology.
What will you learn
At the completion of this course the participant will be able to:
Manage Type 2 Diabetes
Deal with Diabetes Emergencies
Understand Comorbidities in Diabetes
View Syllabus
Diagnosis and Classification of Diabetes
Diabetes and Renal Disease
Diabetes Emergencies
Lipid disease in Diabetes
Management of Obesity
Pregnancy and Diabetes
Management of T2DM/SIGN
Diabetes and Eye Disease
Diabetes and Foot Problems
Certification Benefit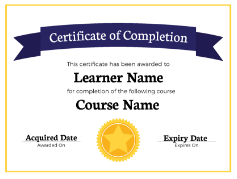 Official and Verified:

Receive an instructor-signed certificate with the institution's logo to verify your achievement and increase your job prospects.

Easily Shareable:

Add the certificate to your CV or resume, or post it directly on LinkedIn.

Support our Mission:

DocMode aims to create a value-based Online Learning experience for Health professionals globally.

Proven Motivator:

Give yourself an additional incentive to complete the course.