Mechanical Ventilation (A Case-based Approach)
The Course is designed to help Critical Care residents and practicing specialist in gaining reasonable understanding of Mechanical Ventilation.
Enrollment not yet started.
Offered by RCPE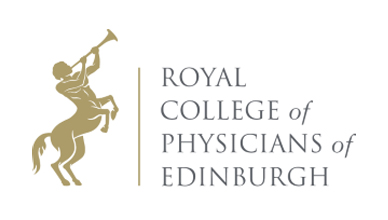 Information
Price:

$150

Language:

English

Commitment:

8 weeks, 2 Hours per week
Share your Case Studies
Come join our "Learn as you Teach" initiative to democratise healthcare learning by submitting your unique & interesting Case-Studies which will be reviewed by our global medical fraternity as well as an opportunity to be published in leading research journals.
About This Course
Objective of the course: To discuss in-depth the common issue in Mechanical Ventilatio.
This course has a unique content structure for an in depth study and discussion in Mechanical ventilation. Needless to say that Mechanical ventilation is one of the backbones in the intensive care unit. Anyone who intends to practice the art of critical care needs to have a multidimensional knowledge of all the scenarios that he/she would encounter during mechanical ventilation anticipated and unanticipated events crop up with mechanical ventilation and so anyone involved in the care of such patients needs the knowledge and acumen to deal with such events.
Read More
This course consists of 8 Modules written in the form of Video narrations and case scenarios, each with questions and multiple-choice answers and a thorough discussion and explanation of each answer bringing out the reasoning of the right as well as the wrong answer. This is probably an unconventional approach to an in-depth study in mechanical Ventilation.
Meet the Instructor
Dr. Sanjith Saseedharan
HOD- Critical Care, S.L.Raheja Hospital
Dr. Sanjith presently heads the Department of Critical care at the S.L.Raheja Hospital. He has done his basic training in anaesthesia from the prestigious Lokmanya Tilak Municipal and General Hospital following which has done his training in critical care medicine from the Ruby Hall Clinic in Pune. He developed a keen interest in neurotrauma, neurocritical care and nutrition in the said institutes and hence went on to complete a Fellowship in Neuroanaesthesia and Neurocritical care at the 2000 bedded Hadassah university teaching hospital at Israel where he trained under stalwarts like Charles Sprung and Charles Weissmann and probably is one of the few critical care physicians to have a substantial training fellowship in Neurocritical care overseas. He also holds the European Diploma in Intensive care. Dr. Sanjith has been in the forefront of teaching and is presently teacher for the Indian Diploma in Critical Care Medicine course(from the Indian Society of Critical Care Medicine) , Fellowship Course in Critical Care Medicine from the Maharashtra University of Health Sciences and the Indian Diploma in Critical Care Nursing. He has received the award for the best innovation for his application "inutrimon" a nutrition support software for hospitalized patients .His passion in the field of mechanical ventilation is the driver for the annual conference that he conducts in the city of Mumbai year after year. He has 35 articles in peer reviewed journals. Hospital.
Read More
Dr. Rahul Pandit
Fortis Hospital, Mulund, Mumbai.
Dr. Rahul Pandit is an experienced Senior Intensive Care Consultant. Having a prestigious Fellowship of Joint Faculty of Intensive Care Medicine, Australia, today Dr. Rahul Pandit plays the lead role in setting up ICU Policies, Protocols and Patient Care Algorithms. Dr. Rahul Pandit has numerous publications and book chapters to his credit along with guest lectures in several national and international conferences. Dr. Rahul Pandit is one of the top Critical Care doctors in Mumbai and has a rich experience as a Senior Intensive Care Consultant at Fortis Hospital, Mulund.
Dr. Aklesh Tandekar
Apollo Hospitals, Navi Mumbai.
Dr. Aklesh is a Consultant, Critical Care at Apollo Hospital, Navi Mumbai. After Completing MD Anesthesiology from LTMMC and LTMGH, Sion Hospital, Mumbai, he further Completed IDCCM (Indian Diploma in Critical Care Medicine) from Hinduja Hospital Mumbai and EDIC (European Diploma in Critical Care Medicine), Brussels. His Areas of expertise are Critical Care Trauma & Disaster Management Emergency Services, Pain Management, Difficult Airway Management and Fiber Optic Intubation. He has a vast experience of 18 years in the field of Critical Care.
Dr. Anoop Kumar
Baby Memorial Hospital, Kerela.
Dr. Anoop is the Consultant and Chief of Critical Care Medicine at BMH. He is an expert, capable of handling complicated cases, across multiple Specialities. He is trained extensively in management of critically ill people including post poly trauma surgeries, difficult airway management and Percutaneous Tracheostomies. His areas of interests are critical care ultrasound, infectious diseases and polytrauma care. He is an invited faculty for many regional and national critical care medicine conferences and he also holds an international diploma in intensive care.
Dr. Khusrav Bajan
P. D. Hinduja Hospital, Mumbai.
Dr. Khusrav is Consultant Physician & Intensivist, Department of Medicine and Critical Care at P. D. Hinduja Hospital, Mumbai. He shoulders the responsibility of Department of Emergency Medicine as a Head to the department. He completed his MBBS in 1990 and underwent MD in Internal Medicine from in 1993 from Lokmanya Tilak Municipal General Hospital and Lokmanya Tilak Municipal Medical College, Sion, Mumbai. Besides dealing with challenging cases in internal medicine, Dr. Bajan holds keen interest in the fields of Critical Care Medicine, Emergency Trauma and Ambulatory Care. Dr. Bajan aspires to disseminate awareness and knowledge far and wide in our country, not only to the medical but also to paramedical staff.
Dr. Indraneel Raut
Jaslok Hospital, Mumbai.
Dr. Indraneel is the Chief Intensivist at Jaslok Hospital, Mumbai. He has a vast experience in the field of Critical care. Dr. Indraneel has completed D.N.B in General Medicine with an Indian Diploma in Critical Care Medicine, Indian Fellowship in Critical medicine and European Diploma in Critical Care Medicine.
Dr. Suresh Ramasubbam
Apollo Gleneagles Hospital, Kolkata.
Dr. Suresh is one of the best Critical Care Specialist in West Bengal. Dr. Suresh has a vast experience of 12 years. Dr. Suresh is MBBS, FCCP, American Board Certified in Critical Care, Pulmonology, Internal Medicine. He has worked at Kindred Hospital, Chicago IL - USA 2003 - 2004, Chest Foundation US and currently associated with Apollo Gleneagles Hospital, Kolkata.
Dr. Roopa Karanam
S.L. Raheja Hospital, Mumbai.
Dr. Roopa Karanam is an Associate Consultant in the Critical Care Medicine department at S.L. Raheja Hospital, Mumbai. After completing MBBS, Dr. Roopa Karanam completed her DNB (Anesthesiology). She also completed her Indian Diploma of Critical Care Medicine (IDCCM) at Star/Yashoda Hospital, Hyderabad, where she underwent training in management of all medical and surgical critical cases, particularly in critical Neuro and Trauma cases. She has acquired certification in ACLS & BLS. Dr. Karanam has an experience of several years in the field of Critical Care Medicine. She has also published a paper on "New method of endotracheal tube fixation in long term care settings method" in the Journal of Anesthesia and Clinical research website. Dr. Karanam is a member of Indian Society of Critical Care Medicine and Indian Society of Anesthesia.
Dr. Chandrashekhar T.
Hiranandani Hospital, Navi Mumbai.
Dr. Chandrashekhar T is Chief ICU Intensivist (Internal Medicine) associated with Fortis Hospital Vashi, Navi Mumbai and has an experience of 15 years in this field. He completed MBBS from Kuvempu Univerisity in 1996 and MD – General Medicine from Rajiv Gandhi University of Health Sciences in 2001. He is a member of Maharashtra Medical Council. His areas of expertise are Chronic Pain Treatment, Peptic / Gastric Ulcer Treatment, Immunity Therapy, Foot infection and Electrophysiology
What will you learn
At the completion of this course the participant will be able to:
understand the common issue in Mechanical Ventilation with help of Case Study based approach.
View Syllabus
Physiology of Mechanical Ventilation
Modes of Mechanical Ventilation
Advanced Modes of Mechanical Ventilation
Weaning and Extubation
Trouble Shooting
Ancillary Therapy
Ventilator-Associated Pneumonia
Graphics in Mechanical Ventilation
Certification Benefit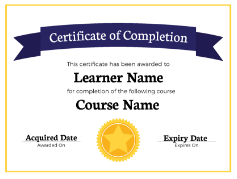 Official and Verified:

Receive an instructor-signed certificate with the institution's logo to verify your achievement and increase your job prospects.

Easily Shareable:

Add the certificate to your CV or resume, or post it directly on LinkedIn.

Support our Mission:

DocMode aims to create a value-based Online Learning experience for Health professionals globally.

Proven Motivator:

Give yourself an additional incentive to complete the course.