Diabetes - A Holistic Approach
India is on the brink of being the Diabetes capital of the world and therefore it is essential that the health professionals are trained adequately in its treatment so that the end organ damage that results in the morbidity and mortality can be prevented. The Course Starts on 25 February 2020.
Enroll in DML001
Offered by dm_learning
Information
Price:

$72

Language:

English

Commitment:

7 Weeks, 2 Hours per week.
Share your Case Studies
Come join our "Learn as you Teach" initiative to democratise healthcare learning by submitting your unique & interesting Case-Studies which will be reviewed by our global medical fraternity as well as an opportunity to be published in leading research journals.
About This Course
Objective of the course: To train Healthcare Professionals adopt a holistic approach towards Diabetes.
As India is on the verge of being the Diabetic capital of the world with 72 million diabetic cases and prevalence rate of 8.8 %, there is strong need for healthcare professionals who are trained in managing the ever-increasing disease burden. The government has proposed plans to build capacity by training the doctors and enhancing their skills.
The conservative curriculum in medical colleges /universities is not always designed to address the clinical situations in real life and there is always a need for interaction with subject matter experts in the relevant areas.
Doctors can keep themselves abreast of the latest developments in medical science and technology through this course and reorient themselves to the dynamic healthcare environment. It also helps a practitioner access the vast scientific literature available on the web and facilitates his interaction with experienced physicians globally.
Meet the Instructor

Dr. Manoj Gerela
Asian Heart Institute, Mumbai.
Dr. Manoj Ram Gerela is a Leading Cardiologist & Diabetologist from Mumbai and in clinical practise, since 2001. Dr. Gerela is attached as a panel consultant at Asian Heart Institute and as a panelist doctor in various local associations. He can also be consulted at Good Health Super Speciality Clinic on weekdays. He completed his post-graduation in Cardiology & Diabetology from the prestigious Asian Heart Institute which is one of India's highly accredited hospitals and is known for providing world-class cardiac care in India. Dr. Gerela holds the apex position of President of the Maharashtra Chapter of Indian Association of Clinical Cardiologists.
Dr. Mangesh Tiwaskar
Shilpa Medical Research Centre, Dahisar, Mumbai.
Practising for more than two decades as a Physician, Dr. Mangesh Tiwaskar specialises in Diabetology and Cardiology, and is currently based in Mumbai. Dr. Tiwaskar is a Gold Medallist in Biochemistry, Pharmacology, Pathology, Microbiology & Medicine. Dr. Tiwaskar can be consulted at Shilpa Medical Research Centre in Dahisar East. He is also attached to Umrao Hospital, Asian Heart Institute, Karuna Hospital, Suwarna Hospital & Seven Hills Hospital. Dr. Tiwaskar is a member of the Governing body of API and is active in several other medical associations.
Dr. Anirudh J. Purswani
Dr. Purswani's Clinic, Mumbai.
Dr. Aniruddh completed his B.H.M.S. from Smt. C.M.P. Homoeopathic College, Irla, Mumbai in 2011 and M.D. (Homoeopathy) specializing in Practice of Medicine from Y.M.T. Homoeopathic Medical College and P.G. Institute, Navi Mumbai in 2015. He also holds a diploma in Skin Diseases, Gynaecology and Obstetrics from Pune and is a member of the L.M.H.I. affiliated to Geneva. Dr. Aniruddh currently operates from two clinics at Shivaji park and Andheri in Mumbai and also manages the Homoeopathy Department at the Medical Center at Our Lady of Salvation Church, Dadar. He is also consultant Medicine Teacher at SNEHA, an NGO aimed at empowering and educating women. He has authored many articles and has been part of research works, many of which have been published in peer review journals including the National Journal of Homoeopathy. He has also given lectures to graduates and under graduates on a range of topics relating to Homoeopathy.
Read More
Dr. Jaydeep Shinde
My Diabetes Clinic.
Dr. jaydeep has more than six years of experience as a Diabetologist consultant. Founder and Chief Director of – My Diabetes Clinic – dedicated towards Diabetes & Endocrine Disorders, Dr. Jaydeep is a prominent name when it comes to diabetes and complications related to it. He specializes in three different categories of Diabetes & ITS related Complications, Thyroid Disorders and Obesity. He is an Ex Clinical Associate of Lilavati Hospital, Mumbai, Endocrine Dept. Dr. Jaydeep Shinde is regular speaker at various forums, life member of the RSSDI and has written various publications and articles on the subject of Diabetes and various others.
Dr. Mansi Patil
Maharashtra University of Health Sciences.
Dr. Mansi Patil is the faculty at Maharashtra University of Health Sciences. She is a strong operations professional with a Doctor of Philosophy (PhD) focused in Health, Safety and Environment from University of Petroleum and Energy Studies. Dr.MAnsi is the committee member of International Society of Hypertension and National Joint Secretary of IAPEN.
Dr. Priyanka Shukla
Ayushakti Ayurvedic Health Center, Mumbai.
Dr. Priyanka practices at Ayushakti Ayurvedic Health Center in Kemps Corner, Mumbai and has an experience of 11 years in this field, She completed BAMS from Maharashtra Universtity of Health Sciences, Nashik in 2009 and MD - Kayachikitsalaya from Maharashtra Universtity of Health Sciences, Nashik in 2013.
What will you learn
At the completion of this course the participant will be able to:
adopt a holistic approach towards Diabetes Knowledge.
integrate alterative therapy with the basic conservative knowledge.
focus on auxiliary treatments education.
get detailed training for lifestyle modification.
train doctors in application of public health principles.
View Syllabus
Clinical Overview
Multidisciplinary approach to Diabetes
Integrating Public Health Principles for prevention and control
Lifestyle Management
Scientific Advances and Technology in Management of Diabetes
Ayurvedic Management of Diabetes (Optional)
Homoeopathic Management of Diabetes (Optional)
CME Disclosure
The information in this educational activity is provided for general medical education purposes only and is not meant to substitute for the independent medical judgment of a physician relative to diagnostic and treatment options of a specific patient's medical condition. The viewpoints expressed in this CME activity are those of the authors/faculty. They do not represent an endorsement by DocMode. In no event will DocMode be liable for any decision made or action taken in reliance upon the information provided through this CME activity.
The following faculty have indicated they have no relationship which, in the context of their presentations, could be perceived as a potential conflict of interest:
Dr. Manoj Gerela
Dr. Mangesh Tiwaskar
Dr. Jaydeep Shinde
Dr. Mansi Patil
Dr. Priyanka Shukla
Dr. Dr. Anirudh Purswani
DocMode acknowledge that no educational grants were received for the creation of this Internet Enduring activity.
Certified by:
AYUSH Medical Association (AYUSHMA)
Certification Benefit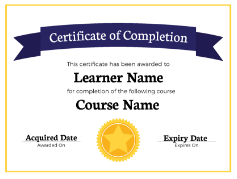 Certified By:

AYUSH Medical Association – The only organisation which represents Registered & Qualified AYUSH Doctors and AYUSH System in India. It has its representation in 28 states with teritary of India.

Official and Verified:

Receive an instructor-signed certificate with the institution's logo to verify your achievement and increase your job prospects.

Easily Shareable:

Add the certificate to your CV or resume, or post it directly on LinkedIn.

Boost your Profile:

Stand out from the rest by adding valuable certificates and make your profile look much more lucrative.

Proven Motivator:

Give yourself an additional incentive to complete the course.