Social Selling through LinkedIn - LinkedIn Masterclass
This course is intended to help professionals leverage the power of LinkedIn in the selling process. This course provides the structure and process to start off on your Social selling journey. People who take up this course and practice the action items recommended will see a remarkable change in their LinkedIn performance metrics in delivering reach, engagement , connecting and opening doors with prospects and leads.
Enroll in DML0061
Offered by dm_learning
Information
Price:

$8

Language:

English

Commitment:
Share your Case Studies
Come join our "Learn as you Teach" initiative to democratise healthcare learning by submitting your unique & interesting Case-Studies which will be reviewed by our global medical fraternity as well as an opportunity to be published in leading research journals.
About This Course
LinkedIn is an untapped goldmine of leads & Jobs but several do NOT see the results as they aren't sure on how to transform it from a social media platform to a funnel that delivers leads, closures and revenue and for Job seekers the dream job of your choice.
There are very few who are using LinkedIn to build meaningful connections that translate into measurable results.With over 660 Million users in over 200 countries & 30 Million companies listed on LinkedIn it is undoubtedly the most powerful Social Selling platform. With the pandemic changing the way business is done the world over LinkedIn has become one of the most prolific platforms to network, build your brand and fuel your sales pipeline.
This course aids in taking you through a systematic process in tapping the full potential of LinkedIn and delivering results that you always aspired for and get you to the TOP 1% of LinkedIn profiles in your industry which translates to a great personal brand, a dream job and more sales.
Meet the Instructor

Mr. Siddharth Venkataraman
Marketing Leader, Author, Speaker and Coach.
Siddharth Venkataraman is an award winning Marketing Leader, Author, Speaker and Coach with 15+ Years in helping organizations in transformation of Digital Marketing, Customer experience, Sales and Marketing functions in both B2B and B2C environments through effective Change management and setting up measurable processes. He has worked in a blend of corporate, consulting and agency environments - with a large variety of organizations which ranges from start-ups to large business conglomerates and a wide range of industries. Siddharth's work has received several awards including the Innovative Digital Customer experience award from Tata-CII Center for Digital Transformation. He is a also a career coach helping and mentoring young professionals and students prepare, scale up & transform their careers.
What will you learn
At the completion of this course the participant will be able to:
get to the TOP 1% of millions of profiles in your industry and network
learn Zero Budget Marketing using your own LinkedIn Profile
turn your LinkedIn Profile into a client or Job attracting magnet in 10 steps
understand the linkedIn Funnel secret that can transform your presence convert cold LinkedIn prospects into high-value clients
learn how to stay at the top of mind in your network and more importantly with your potential prospects
understand Advanced LinkedIn Optimization techniques that can make your profile achieve triple digit growth and get found by the right people
learn how to create targeted and powerful content that trends
understand the art of Networking on Linkedin with templates and social selling
View Syllabus
Module 1 - LinkedIn Funnel
Module 2 - Defining your Target Audience & Objectives
Module 3 - Linkedin Profile Optimization
Module 4 - Networking
Module 5 - Content Creation and Hacks
Module 6 - Measuring Performance
CME Disclosure
The information in this educational activity is provided for general medical education purposes only and is not meant to substitute for the independent medical judgment of a physician relative to diagnostic and treatment options of a specific patient's medical condition. The viewpoints expressed in this CME activity are those of the authors/faculty. They do not represent an endorsement by DocMode. In no event will DocMode be liable for any decision made or action taken in reliance upon the information provided through this CME activity.
The following faculty have indicated they have no relationship which, in the context of their presentations, could be perceived as a potential conflict of interest:
Mr. Siddharth Venkataraman
DocMode acknowledge that no educational grants were received for the creation of this Internet Enduring activity.
Certified by
DocMode Health Technologies
Certification Benefit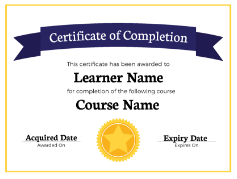 Official and Verified:

Receive an instructor-signed certificate with the institution's logo to verify your achievement and increase your job prospects.

Easily Shareable:

Add the certificate to your CV or resume, or post it directly on LinkedIn.

Boost your Profile:

Stand out from the rest by adding valuable certificates and make your profile look much more lucrative.

Proven Motivator:

Give yourself an additional incentive to complete the course.